The driver circuit consists of the LM3914 dot/bar display driver, two potentiometers and a capacitor all soldered on to a piece of circuit board.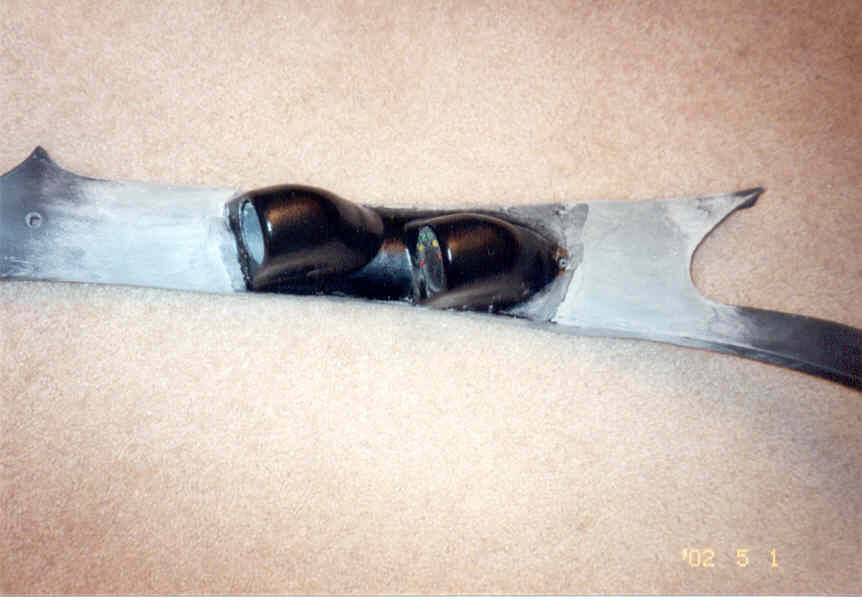 I used some fiberglass body filler to graft the two pieces into one.
The Fiberglass body filler wasn't strong enough to hold the two pieces together so a fiberglass matt was used with fiberglass resin.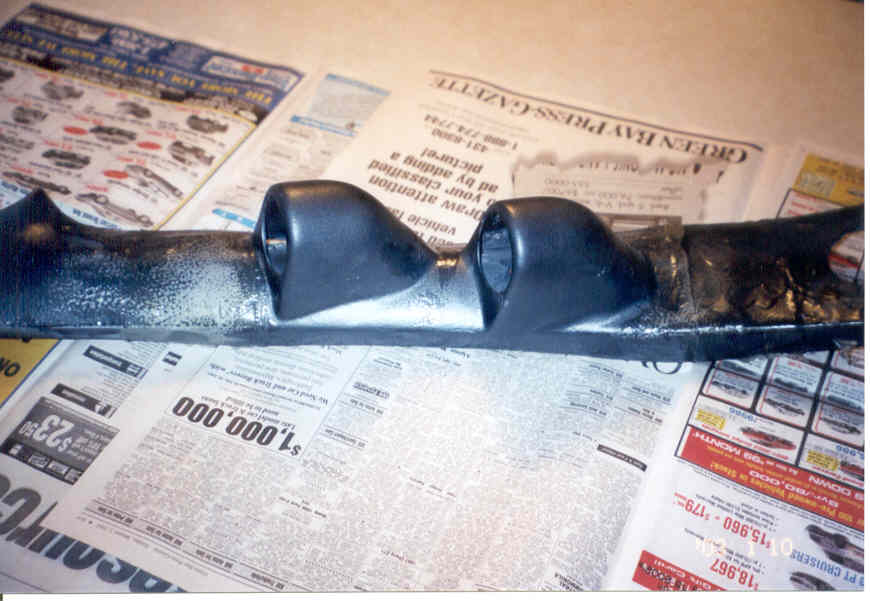 Pod with fiberglass and resin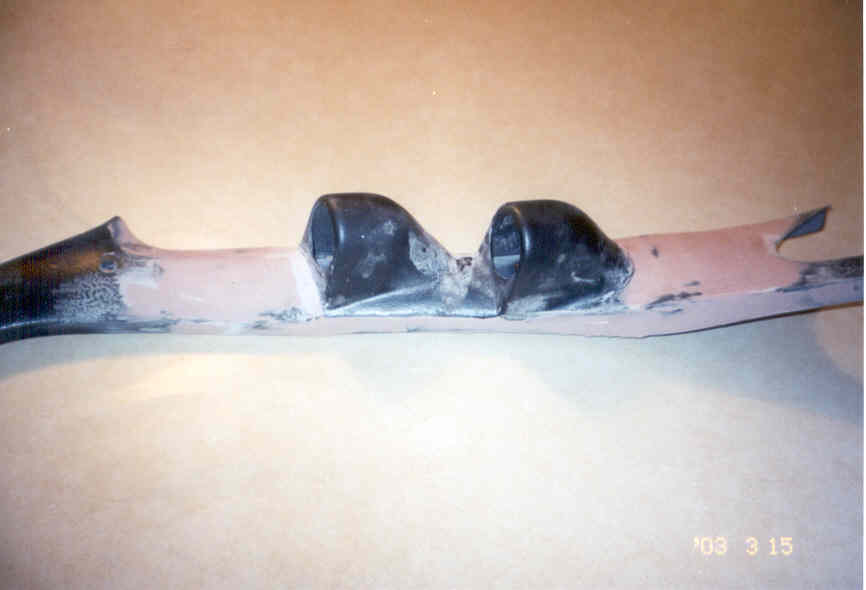 second coat of body filler and ready for paint